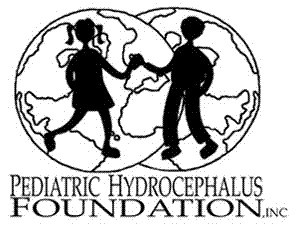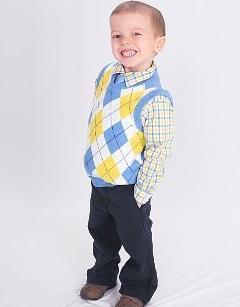 Anthony was born 2 weeks late on April 24, 2005 by c-section after a hard 36 hours of active labor. When he was born the doctor ordered a cat scan of his head because she said it was large but the scan came back normal. Anthony was a very active baby meeting all of his milestones. When Anthony was 5 months I took him to the doctor for a check-up & his pediatrician was concerned that his head circumference was growing way too fast. So he sent him yet again for another cat scan.
The pediatrician called about 3 days later with the results of the scan. He said there was a lot of fluid showing up on the scan & that he was referring me to a neurosurgeon. Once I hung up the phone I cried & cried from being scared to death for my baby. But still thinking in my head this can't be & there must be a mistake.
About a week later I was sitting at UMDNJ in the neurology office waiting to see the neurosurgeon. The NS brought Anthony & I to his office to talk about what was going on. He showed me the images of Anthony's brain. Then he tells me my baby has a incurable brain condition called "hydrocephalus" but it can be treated by doing a surgery to insert a shunt. After that I felt like I was going to pass out. The nurse then scheduled Anthony for the surgery.
Here we are a week later at UMDNJ getting Anthony prepped for surgery. They allowed me to carry him into the operating room. I felt so helpless as I watched him cry because I was leaving him with all these strangers but I knew they were going to make him better. Once the surgery was over the nurse brought me to him in the recovery room. He looked so tired & worn out but he smiled once he saw me. We got to bring him home 2 days later.
In December 2007, Anthony had went for one of his routine cat scans & the NS noticed the shunt was not working properly. So yet again another surgery. He was scheduled to go in the next day. I knew what to expect this time, so it was a bit easier. When I got to see him in recovery there he was again with the big smile. I knew then my baby was one tough cookie :)
Everything was going smoothly until July 2008, when it was time for another cat scan. Same exact thing the NS noticed the shunt not working. Solution of course was another revision & of course a big smile for me.
Since then everything is going well for Anthony (fingers crossed). He is now 5 years old & started Kindergarten this year. He brightens up my day with his big smile & his silly dance moves. I have hope that one day there will be a cure for hydrocephalus.
A special thank you to Kim & Mike & the rest of the PHF members for everything you do for our children.