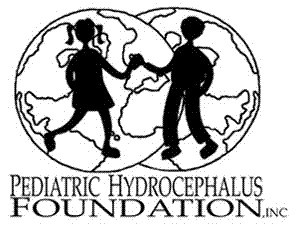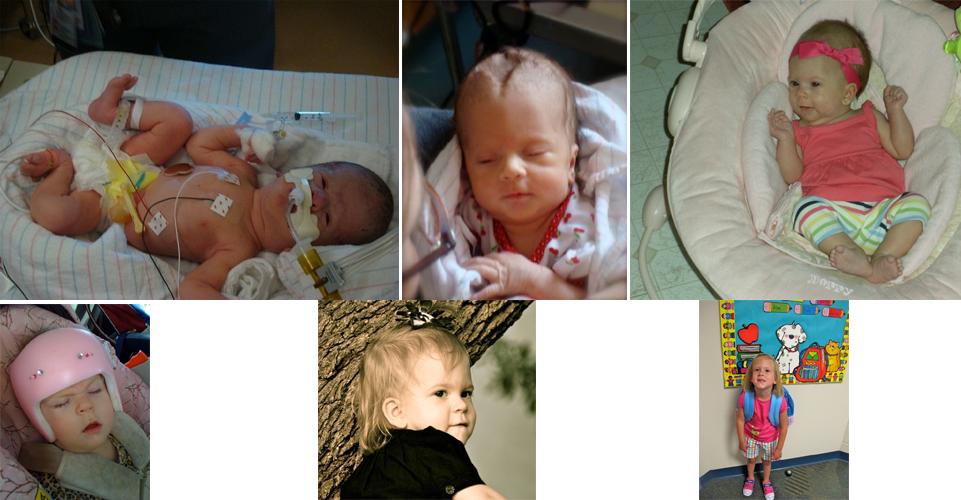 On November 19, 2007 my husband and I found out we were expecting a baby girl. After a very long ultrasound the technician left the room and the perinatologist came in to deliver the news that our daughter had severe ventriculomegaly and likely had hydrocephalus. We were told that the swelling was so severe that she would suffer from brain damage and would have no quality of life and were urged to terminate the pregnancy. A day that was supposed to be happy was filled with so much uncertainty and despair. Terminating my pregnancy was never an option for us so she was closely monitored instead.
At 35 weeks our team of doctors determined that it would be best to deliver our baby and on Friday, March 21, 2008 Carly was born. Carly was intubated and taken to the NICU where I got to see her 4 hours later. An ultrasound was performed and we were given the news that she had hydrocephalus caused by aqueductal stenosis. Her brain was mush and she would never walk, talk, breathe on her own, eat or do anything a child might do. 3 days later Carly was taken for an MRI which showed a structured brain and stabilized ventricles. We finally had hope! After 1 week in the NICU we were sent home. On April 10th, at 3 weeks old Carly had her first brain surgery to place a VP shunt.
Carly was delayed in everything and we were referred for early intervention and physical therapy. She began progressing and doing very well. Around April 2010 Carly started having episodes of pain, vomiting and high fevers during the night and was often inconsolable. October 13, 2010 Carly had a complete shunt revision after 6 months of trips to the ER, a doctor that wouldn't believe me that something was wrong, changing doctors and being referred to other specialists. Carly was suffering from intermittent obstruction and slit ventricles due to over drainage.
Since her revision Carly has developed beautifully and has progressed amazingly. She takes dance lessons and attends the early childhood education center for preschool. Carly has had 3 other surgeries for other medical issues in the past year but is doing great!