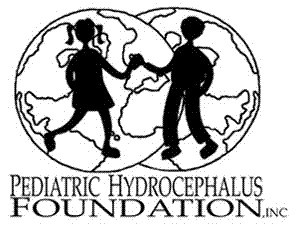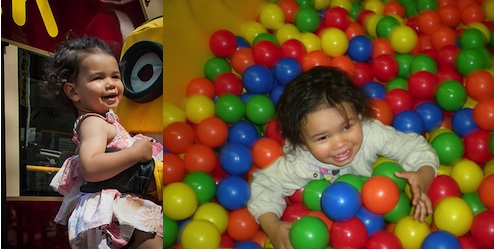 We found out something wasn't right during my 20 week sonogram. An amnio was performed and came back positive for CMV, which scared me because we were told that I needed to make a decision because I needed to terminate my pregnancy because she just won't make it. It's a good thing I am stubborn because not only did my gut tell me the doctor was wrong, my little girl decided to kick me really hard when he said that. That made me fight and fight hard to prove him wrong. I went for a 2nd opinion and had a fetal MRI and went for a 3rd opinion and had another sonogram at another hospital, both told me she would be OK. I then had tests performed to see about the CMV. It turned out that the amnio was contaminated with the virus. I cried, I cried because I knew my little girl will be ok.
After going through every test imaginable (because of the CMV), we found out that Melody has congenital hydrocephalus and may need surgery at birth. After that, each sonogram showed the ventricles were the same and it wasn't getting bigger as the weeks went on. Melody was born May 25 2012 and came home with me after tests showed there was no increase in fluid.
She had a shunt put in January 2013 at 7 months old. The shunt began to malfunction right before Easter this year. Melody had an ETV (endoscopic third ventriculostomy) performed April 2014 at 23 months old. I am thankful for her neurosurgeon, DR. Abbott at Montefiore hospital for being on top of things and being so helpful when I have a million questions.
Melody is now a spunky happy go lucky 2 years old. I nick named her Spitfire because she is so spunky and fearless. She loves running in the park, playing on the slide, playing in the pool at her aunts house and playing/rough housing with her big sister Alexis. She screams for Bubble Guppies and Peppa Pig. She is very lovable and affectionate.
I thank the heavens every day that I was strong enough to fight and tell the doctor he was wrong because Melody is our little blessing.