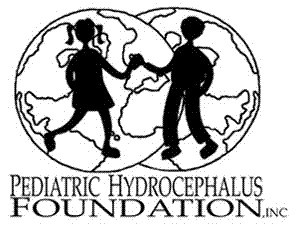 Parker is a healthy, happy 1 year old boy. He & his identical twin brother were born September 26, 2009 after a fairly healthy pregnancy & normal labor & delivery. Parker did need a little help at birth transitioning over & also suffered a horrible bruise from being born "sunny side up." His first week home his bilirubin levels were elevated & we were instructed to place him under bilirubin lights for 24 hours out of the day. We were even asked to try to feed him & change him under the lights.
Over the next 4 days he was under the lights he became extremely lethargic, quit eating, what he did he eat he would throw up, his eyes wandered in different directions & was loosing weight. We had countless trips to the ER & Pedi office, all to be blamed on the lights from dehydration. I remember setting for hours with a bottle in his mouth begging him to eat & he tried so hard but he couldn't suck & what he did get, he would throw up. Another week went by, same symptoms but was getting worse & I noticed his head getting larger. I knew something wasn't right.
Countless trips to the ER & doctor offices all to be told I was a first time, over-reactive mom & that he was perfectly fine. I had had enough & expressed my concerns & problems with my aunt who called his doctor & got him in to see the on call doctor the next morning. My grandmother went with us to help us get this doctor do something for us. We expressed our concerns & once again he didn't see a problem.
He was a healthy, normal newborn but against his better judgment he would order a CT Scan. No news was good news. Ring, ring 2 hours later. They said they did find fluid & that he had contacted a Neurosurgeon & they would contact me first thing Monday to schedule an appointment. Monday comes, no call. Tuesday comes, no call. I call them & they are completely clueless about the entire situation. I call his Pedi & they are sure they contacted them. After fighting with both doctor offices we finally get him an appointment that Friday.
The doctor called us back, left the room to review the CT Scan, came back & immediately admitted him to the hospital & he had surgery first thing the next morning. He came out of surgery like trooper. He could look at me without his eyes wandering, he could eat, he could smile. He was happy & FINALLY healthy. Parker was shunted at 3 weeks & has had no complications to date.
He is meeting all major milestones. He even crawled before his twin! We pray that everyday is as good as the last for Parker & that he doesn't under go anymore surgeries.