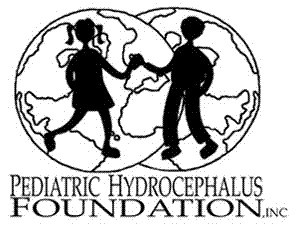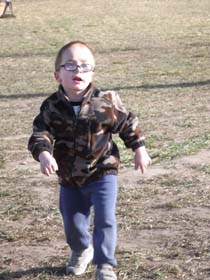 Our family consists of dad Daniel, mom Denise, our son Xavier (4), and our daughter Gwen (2). When I was about 20 weeks I had an ultrasound performed that showed that Xavier had Hydrocehalus. I was scheduled for a C-Section on August 5th, 2008 but I went into labor on July 25th and was admitted to the hospital on July 28th where I was dialated at 2 cm and told that they would need to deliver the baby that day. Two hours later Xavier was born at 36 weeks gestation, not breathing so they rushed him to the NICU where they got him breathing. Xavier had Pneumonia and had to be on oxygen, a ventalator, and a CPAP machine. The next day they sent Xavier by ambulance to Children's Hospital in Omaha Nebraska and on that Friday August 1st he had his first set of surgergies where they put in a shunt and removed two plates that were crushing part of his brain. Xavier stayed in the NICU at Children's on a feeding tube for three weeks until he started eating on his own.
Xavier went home on August 19th where he had a nurse come in and check on him for the first two weeks. He quickly received services fron the Early Childhood Network for therapy services. Xavier didn't meet any of his milestones and at seven months Xavier had another surgery to cut apart his suiters because his bones in his head fussed together too quickly. At 13 months I started putting him in medical therapy also, at first physical therapy because he wasn't even crawling or sitting up on his own, then occupational therapy, and then speech therapy. In April 2012 Xavier went to a neuro-opthamologist where they found pressure behind his eyes that was affecting his optic nerves so in August of 2012 he had a surgery to move his forehead forward to releave the pressure. A month later he was actually walking and talking at three years old. Xavier has had a total of eight surgeries between his hydrocephalus and other birth defects.
Xavier started wearing glasses at six months. He started sitting up at fifteen months, crawling at 22 months, and walking at 37 months. Today he is an active little boy who you'd never know has gone through so much. He has been called a miracle and to us he is. He has more surgeries to come but he is a resilante boy. He is the greatest gift I've received and blessing.