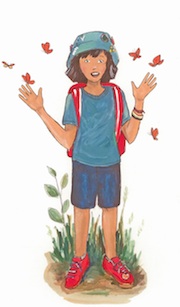 PHF Conference Call
Join us on March 20th @ 7:30pm EST as Canadian Author Stefania Moffatt discusses her Hydrocephalus-themed book "Headstrong" and the 10 year old girl who is the inspiration for the book.
About Headstrong
Headstrong is about a fun-loving girl who likes to make people laugh. When Ellie was in her mommy's tummy the doctors discovered a cyst on her brain, which turned out to be something called hydrocephalus. The book documents Ellie's operations soon after birth to her life today as a "regular" kid.
Headstrong is a great book for kids of all ages as it demonstrates how you can overcome a challenge at any age and to accept and understand what makes people unique.
The book can also prepare kids for doctor and hospital visits.
Q & A session will follow.
The call is FREE. Please register to reserve your spot for this very special Conference Call.