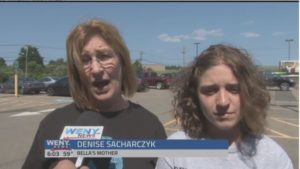 HORSEHEADS, N.Y. (WENY) — The community came together to help raise money for a teenage girl battling an incurable brain condition.
     On Sunday, the third annual "Bella's Journey" fundraising event was held at Raymour and Flanigan in Horseheads.
     
     The event was created by the family of Bella Sacharczyk, who is an eighteen-year-old girl battling with Hydrocephalus. 
     
     Throughout the day there were many things for visitors to do to raise money and awareness for the condition. 
     "We're having a basket raffle, all donated by different people in the community," said Bella's Mother and the Massachusetts State Chapter Director for the Pediatric Hydrocephalus Foundation, Denise Sacharczyk. "We have a bounce house and food. We had the radio station was here today and we're just raising money for Hydrocephalus for the awareness of Hydrocephalus and for the research."
     Since Bella has been diagnosed with the condition, she has had twenty-three brain surgeries and countless hours of physical therapy to learn how to walk again. 
     If you want to know more about the condition, visit http://www.hydrocephaluskids.org. 
Source: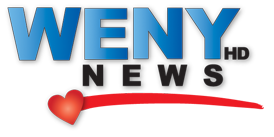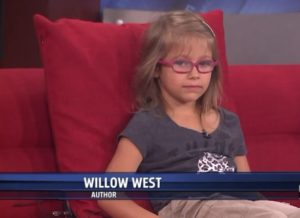 GRAND RAPIDS, Mich.— A Grand Rapids 6-year-old girl is sharing the experience of her 17th brain surgery for an incurable brain condition by writing a children's book.
6-year-old Willow West has a condition known as Hydrocephalus, which is a buildup of too much cerebrospinal fluid in the brain. Normally the fluid acts as a cushioning for the brain, however the fluid puts a harmful pressure on the brain when there's too much.
Donna West, Willow's mother, says that for the first 18 months of Willow's life, she underwent 12 surgeries. Normally there wouldn't be this many surgeries for her condition, but she was allergic to the medicine that would normally help get rid of the fluid.
As Willow got older and attended school, many of her classmates asked her about the scars she had, and why Willow would miss class. She wanted her friends to understand her condition, she wrote the storybook, "Willow's Last Surgery: A Journey with Hydrocephalus."
"Willow's Last Surgery" is a story from Willow's point of view, explaining what hydrocephalus is and why she has to have brain surgery. Willow said that she hopes the book will help other children understand about their friends who have hydrocephalus.
"Willow's story puts a great kid friendly explanation to a confusing brain condition," Donna said.
Proceeds from the sale of the book will help the all-volunteer Pediatric Hydrocephalus Foundation.
The book is currently available on Amazon, but the book will debut in public on Saturday at the PHF's Michigan WALK for Hydrocephalus Awareness.
Source: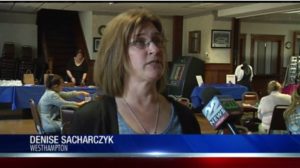 EASTHAMPTON, Mass. (WWLP) – One Hampshire County parent prays that one day science finds a cure to the disease that's afflicted her daughter since birth.
Denise Sacharczyk of Westhampton organized a fundraiser Sunday at the American Legion Post 224 in Easthampton. Her daughter suffers from Hydrocephalus, or as it is more commonly called, "water on the brain."
Sacharczyk told 22News, "My daughter has had 23 brain surgeries because of that. She lives with chronic pain, any day not being able to walk. A couple of times, she's had surgeries and learned to walk all over again."
Sacharczyk is active in the Pediatric Hydrocephalus Foundation on behalf of her daughter and other young people suffering from "water on the brain."
It's estimated that out of 1,000 newborns, two will be afflicted by this disabling condition.
Source:

MEET MATTHEW CAMPUZANO
Toddler Matthew Campuzano From Pennsylvania Joins His Big Sister as 2017 National Ambassador for Incurable Brain Condition
Matthew was born in April 2015, our fifth baby. He was diagnosed with Hydrocephalus at 20 weeks, and he developed in uterine very similarly to Julia.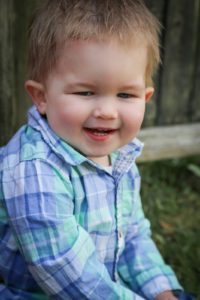 Once again, the Doctor's prepared us for the worst, but we knew that Matthew would be a fighter like his big sister. He was born at 35 weeks, and he spent a few weeks in the NICU to receive his first shunt and get over the hurdles of prematurity.
Matthew still has the shunt that was placed when he was 3 days old. It's been working wonderfully for him. He has been receiving physical therapy since he was 6 weeks old, but he will be discharged very soon!
At 18 months, he is walking and talking up a storm. He is the family comedian, and he makes us laugh all the time! Matthew became a big brother this past summer, and he loves our new baby so much!
At this point, while we know it's there, they have not found the genetic cause for Julia and Matthew's Hydrocephalus. We need more research so we can make advancements!
MEET JULIA CAMPUZANO
6-Year-Old Julia Campuzano From Pennsylvania Joins Her Brother as 2017 National Ambassador for Incurable Brain Condition
Julia was born in October of 2010. She was our third child and the first girl! Our second son had passed away as an infant from a heart defect. At 20 weeks into my pregnancy, Julia was diagnosed with ventriculomegaly. As the pregnancy continued, the Doctor's confirmed that she had severe Hydrocephalus.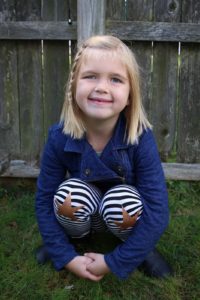 We were told she may never walk, talk, see or function like an average child. We waited patiently for her arrival. She was born at 33 weeks, and she came out screaming. At 6 days old she received her first shunt. At 6 weeks old, she developed an infection and had her second and third surgery to remove and place a new shunt. She also developed epilepsy at this age.
Julia has now had 5 brain surgeries, and she has come through them all with flying colors. She was behind in gross motor skills for the first two years of her life, but now she is doing wonderfully. Her epilepsy has given us a lot of trouble as we've navigated the vast array of medications and side effects, but she is well-controlled for now.
She is now 6 years old and loving kindergarten. She is beginning to read and share her joy with the world. She is a special child who can cheer you up on your worst days.
We can't wait to see what the future holds for her!