About PHF
February 10, 2009 by PHF Filed under

The mission of the Pediatric Hydrocephalus Foundation is to educate the community by raising the level of awareness about this brain condition. The PHF will also provide support to the families, friends and children who are diagnosed with Hydrocephalus.
The PHF will raise money for and work with the medical community in searching for a cure and additional treatment options for those with Hydrocephalus.

The PHF, Inc. is a non-profit 501 (c) (3) charitable organization and as such, all contributions are tax deductible to the extent allowed by law.

Additionally, the PHF will advocate on behalf of the members of the Hydrocephalus community and work with policy makers at the State and Federal level to raise awareness and push for more research and support in our fight against Hydrocephalus.
The PHF will be holding fundraising events to accomplish the goals stated above.

FOUNDING MEMBERS

President- Kim Illions
Vice President- Michael Illions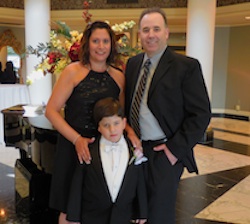 On July 25th, 2005 at 8:11am our little miracle baby boy Cole, came into the world. Weighing just 7lbs, 4 oz, the baby that we were told wouldn't survive, went immediately to the "well" nursery. Yes, he was born with Hydrocephalus, but to us and everyone who would come to know him, he was perfect in every way.
On the second day of his life, Cole had his first shunt placed. He came through surgery with flying colors. That turned out to be the first of several surgeries to combat problems due to Hydrocephalus. From even before Cole was born we were searching for answers and a support system on this condition called Hydrocephalus.
With the assistance of Cole's Doctor and Nurses at his hospital, we were asked to be the parent liaisons to a new first of its kind in New Jersey Hydrocephalus support group serving the Tri-state area.
Working with other families, we are committed to funding a cure for Hydrocephalus and have started the Pediatric Hydrocephalus Foundation with that goal in mind. Our mission is to offer support and strength to other families dealing with Hydrocephalus, and with your help we will be successful.
Jennifer Westdyke- Secretary/Treasurer
Jeff Westdyke- Board of Directors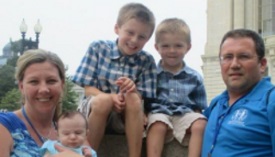 We are Jennifer & Jeffrey Westdyke, and our son Jeffrey has Hydrocephalus.  When we were 5 months pregnant, they diagnosed Jeffrey with the disorder, they told us our son would never live a normal life and that we should consider terminating the pregnancy.
At the time, we felt very alone and very scared.  He was born 6 weeks early and his shunt was placed when he was 3 days old.  Since then, he's lived a fairly normal life.  Our main reason for being an active member with the Pediatric Hydrocephalus Foundation is to help and talk to people who find themselves in a situation like our own.
We want new parents, expecting parents, parents with older children who acquire the disorder to know, they are not alone!  It wasn't until after Jeffrey was about a year old that we found out about a very special group of people who had put together a support group @ the Neuroscience Institute at JFK Hospital in Edison.  We were so happy to find them and we're so happy to be a part of this very special foundation.
Our time and energy is focused on helping to raise money and awareness and hopefully one day a cure for Hydrocephalus.
John & Mary Ann D'Oria – Board of Directors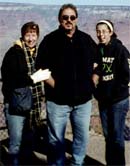 Our daughter, Adrienne, was born in 1993. There was no "Google" and no "internet", so when we were told that she had developed hydrocephalus at the age of 10 months, we were shocked. We had nowhere to do research and we had never known anyone with this condition.
When we signed for the VP shunt, our surgeon told us that this was a lifelong decision. Once shunted, you cannot go back. We knew that day that those words would stay with us forever.
Adrienne has since had more than 30 brain surgeries. We have seen her head cut over and over again. As she has grown into a teenager, we have seen how this affected her emotionally and physically.
When we met the members of the Pediatric Hydrocephalus Foundation, we knew that their mission was our mission. We want to help raise awareness, so children no longer have to endure these many surgeries and hospitalizations. It is time that these children had a voice.
There needs to be more research dollars available to find a cure for this horrible condition.
In 1993, there was no internet and no support groups. That has thankfully changed. Hopefully through PHF, we can reach more families and provide the support that they need for their children with hydrocephalus.
Mark & Michelle Janson – Board of Directors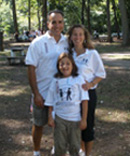 On June 8th 2000, we were blessed with a beautiful baby girl, Allison. Unaware at the time, Ally had differences that would change our lives forever. Just shy of her first birthday, during an eye exam, Ally's ophthalmologist noted she had swollen optic nerves.
Although asymptomatic, she was immediately sent by her neurologist for an MRI which confirmed she had hydrocephalus related to aquaductal stenosis. We interviewed several neurosurgeons, researched our options, and on July 9th, Ally underwent a Third Ventriculostomy. To this day, Ally has been shunt free, and despite other rare medical conditions, leads a fairly normal life.
We have become active with PHF, not only to meet families like us, but to provide opportunities for others. By providing support to new families and education to the local community, we hope to make more people aware of this life long condition. Also by helping to raise money, we hope to aid our local medical community in research and provide financial support to local families in need.
Our dream is to pay it forward to others, and that one day we can hold our heads up high and find a cure for hydrocephalus!
Ashley Fisher – National Spokeswoman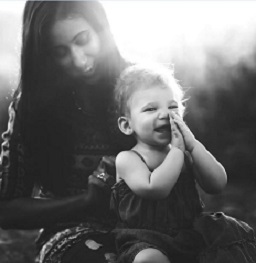 I am a sales executive for a Berkshire Hathaway company with a two year old daughter, Bailey. We currently reside in Castle Rock, Colorado. Bailey was diagnosed with severe Congenital Hydrocephalus during her 24 week prenatal scan and has endured 6 surgeries with two of them being craniofacial repair surgeries.
Through many trials and tribulations, I decided to take a stand and join other hydrocephalus advocates in hope to raise awareness and find a cure. My first strategy was to bring more awareness around the condition by writing and publishing Hydro Warrior along with neurosurgeon, Dr. Charles C. Wilkinson.
Although it has not been released yet, HydroWarrior's book campaign is currently carrying a strong audience through social media in India, Somalia and the Philippines. I hope to one-day take my advocacy across the world and raise research funding in well needed countries.
It is such an honor to join the PHF family! I feel that our partnership is a perfect fit. Their consistent dedication to funding a cure for hydrocephalus has made the decision that much easier!
Petra Nickerson – Alaska State Director
In November of 2005, our very healthy 3-year old son Greyson became sick with what we thought was a bad stomach virus. He could not keep any food down and eventually had trouble standing up and keeping his balance. We were shocked to learn at the hospital that he had hydrocephalus, was in very critical condition, and needed emergency surgery to place his first shunt.
There had been no prior signs and we were completely blindsided and uninformed about this unfortunately rather common condition. Since then, Greyson has undergone four other hydrocephalus related surgeries and, while he is doing well, he is still dealing with issues such as frequent headaches.
In the last eight years, we have been learning as much as possible about the different symptoms of shunt malfunctions, possible new treatments, different types of shunts, and the ultimate search for a cure while at the same time trying to create a normal life for our son and his four siblings.
Yet we have not met any other families affected by hydrocephalus, something I want and need to change. My main reason for joining the Pediatric Hydrocephalus Association is to raise awareness, fund research for a cure, and support Alaskan families. Knowledge is power and support is vital – I know that we can provide both to families in the state of Alaska who are on a similar journey.
Carrie Awbrey – California State Director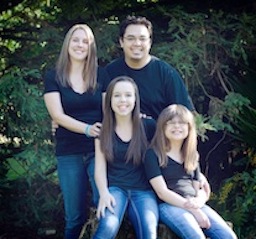 I am a single mom of two beautiful girls; Kallie and Madelyn. On January 29, 2002 our lives were changed forever. A routine 21 week ultrasound revealed that our baby girl, Madelyn had hydrocephalus. We were scared. I asked if she would live. He said she will need brain surgery. Fourteen weeks later Madelyn came into our lives in a hurry. She was shunted at 12 hours old. She has had 25 revisions and one ETV procedure. She loves to sing, laugh and color. Having Madelyn has taught us patience, tolerance and acceptance.
For about 5 years we didn't know anyone who had hydrocephalus or had children with it. We felt so alone. It was hard to deal with the constant hospital stays and surgeries. The last year has been really tough for us.
We are with a new and amazing neurosurgeon who has gone above and beyond to help Madelyn. I wanted to come on board with the PHF because I wanted to help others and provide awareness and help raise funds for a cure.
I want others to know they are not alone and that I/We are here for them. No parent should have to deal with this terrible condition alone.
Christina Brown – Colorado State Director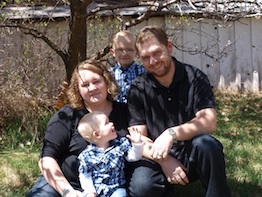 Greetings from Colorado! My name is Christina and my son has Hydrocephalus. My husband and I had our first son, Micah in 2006. He is full of life, passion and smiles! We welcomed our second son Jaden in April, 2010. Jaden was much anticipated by all family and friends. He was born "healthy" and once mommy recovered from a c-section we were able to go home three days later.
Between Jaden's well checks his head was growing at a very rapid pace. We have a history of other brain conditions in our family so we watch the kids closely for head size. We went and had an ultra sound done and were delivered the news that Jaden had a large amount of CFS surrounding his brain. I will never forget the first time I heard the word Hydrocephalus. After this we made a trip 350 miles away to see our wonderful Neurosurgery team at Colorado Children's Hospital. On our first MRI I was blown away to learn Jaden had also suffered a Stroke along with a large amount of fluid on his brain. Jaden has been blessed to only have one shunt placed so far- sometimes I am afraid of when our luck is going to run out.
Jaden has brought me to a place in life where I would never have thought I would be. Jaden is now 2 and receives physical therapy, occupational therapy, speech therapy and soon to be riding therapy. He is a happy little jabber box and is truly sweet, kind and loving.
This journey has also made me more grateful and filled with gratitude for each day we have. I want to raise awareness and educate people about this life changing path that is so prevalent. I also hope to share all I have learned and learn so much more from being able to be part of the PHF and PHF Colorado, parents need support in this journey that will forever change our children's lives.
Brittany Lowery – Georgia State Co-Director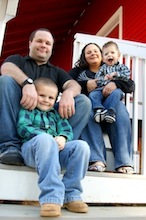 Hi my name is Brittany Lowery. When I was 17 weeks pregnant with my second son, James, we found out that he has Hydrocephalus. Before he was born we searched for answers and researched this condition. It was hard at first and I felt completely alone in this world. The more and more I researched the better prepared I felt but nothing would have prepared for what we went through. By the time James was 18 months old he had already had 15 surgeries, 13 of which were shunt related! James is almost 3 years old now and receives Physical Therapy, Occupational Therapy, Speech Therapy, and does Horseback Riding Therapy weekly.

I decided to join the PHF Team to help spread awareness for Hydrocephalus and help raise money to help fund a cure for all the children and adults with this condition! I want to help ALL parents of children with Hydrocephalus know that they are not alone and there is hope!
Megan Elmore – Indiana State Director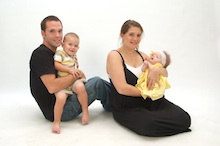 I was so excited to find out that my second child was a girl, but my enthusiasm was quickly crushed when the nurse told me that something was wrong with her head measurement. I had to sit through a two-hour scan later that day and the phone call that followed with the results will live with me forever. The nurse told me that there was indeed fluid on my babies brain and that I was scheduled to see a Diagnostic OBGYN the next Monday. The final scan was so hard because I was surrounded by this team and having to keep myself composed while they told me that my daughter had a severe case of Hydrocephalus and he wasn't sure how high-functioning she would be. I had never in my life heard of Hydrocephalus! Abortion was NEVER an option, we were going to fight this head on.
My daughter Aila has proved everyone wrong since the day she was born. For a little girl that is missing most of her Cerebral Cortex, she is blooming! She was expected to spend two weeks in the NICU post-surgery and only stayed six days. The milestones keep happening for her. She has taught us what strength and perseverance really are.
I am doing this for Aila. She has fought so hard for me I owe her this. She deserves an advancement in research as do all the Hydro patients out there. They fight everyday for a normal and happy life and I feel like they are due for a break. I know its out there. I have faith that God is guiding someone out there to find that cure and as long as I have a voice I will support the men and women who are working everyday to end this condition. Until that day I want to do all I can to raise awareness of Hydrocephalus and let families know they don't have to face it alone.
Kylie Thacker – Indiana State Director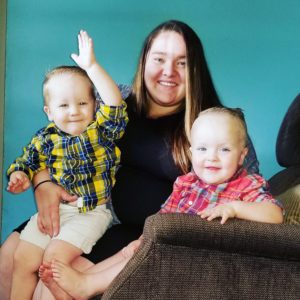 My name is Kylie Thacker. I am a mother of two perfect and handsome little boys, Jax John and Noble Zain. I found out at my 17wk ultrasound that my son, Jax John Thacker was you going to be born with a condition called Hydrocephalus. I knew very little about this and I was TERRIFIED, and the doctors gave me there speech about "options" for my pregnancy. I myself didn't believe I had options. He was my baby boy, and he was perfect. Jax entered our world seven weeks early at 5lbs and 7oz. He was my miracle. Yes, he did in fact have Hydrocephalus, but this little boys is a fighter. My son was in the NICU for 8 days and we were on our way home.
At eight weeks old Jax has his first shunt placed. After his surgery he flat lined in my arms; a mother's worst nightmare. The angels at Riley Children's Hospital saved his life. At 8 months old his shunt malfunctioned. He had a replacement surgery and by the love and grace of God he has been wonderful since.
I joined the PHF family in honor of my son Jax. He is the best big brother to his Brother Noble, the happiest baby I know and his heart is so soft and tender. He melts anyone he meets. My children are my motivation, and it is my goal to make sure that no matter what situation parents are going through; there is someone to always listen, and love. I am here to help and comfort, guide and educate fellow families who have been effected by Hydrocephalus and to let them know YOU ARE NOT ALONE.
GOD BLESS.
Sarah Wilson-Kraft – Kentucky State Director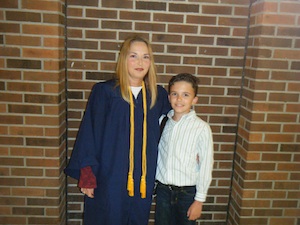 My name is Sarah Wilson-Kraft. I am a single mother of Payton who is now 10 years old. He was born at 32 weeks and suffered numerous difficulties for the first few days of his life. Although he was in the NICU in Bethesda, MD for 3 weeks and hooked to all kinds of monitors, he was not diagnosed with Hydrocephalus until we went for his 2 yr. check up, by this time we had moved to Kentucky. The doctors and nurses measured his head 13 times and couldn't believe how large it was.
We were sent for a CT scan on a Wednesday and before we returned home from the appt. there was a message on my answering machine to call the Neurosurgery office in Nashville, TN asap. I returned the call and the nurse informed me that Payton was scheduled for shunt placement Friday. I had no idea what a shunt was and they still hadn't told me what was wrong. So, being a full time student at the time and being completely uninformed I asked…"Can we postpone this for a month until my finals are over?" Needless to say the answer was "No."
Since his diagnosis, Payton has undergone several more surgeries and infections and most recently underwent ICP monitoring. We have spent countless night in hospitals in many areas including KY, MD, OH, and TX. His treatment is now taking place at Monroe Carroll Children's Hospital in Nashville, TN because there are no hospitals that can handle his issues near us.
Currently, Payton suffers from Idiopathic NPH, seizures, ADHD, OCD, Disruptive Mood Regulation Disorder, Anxiety Disorder, and has some difficulties in school. Although Payton has all of these issues he is the most wonderful child. He is very bright and progresses in every area of life…although at a slower rate than other children his age.
Our reason for joining the PHF is that we want to help other children in our area that suffer from the same issues that Payton does and to be there for their families. This illness is a difficult one to accept, especially when there is no apparent reason for it. It can leave you feeling helpless and alone. We hope to raise awareness about this disease and to help find a cure for it in any way that we can.
Amanda Carroll & Patrick Carroll – Maryland State Directors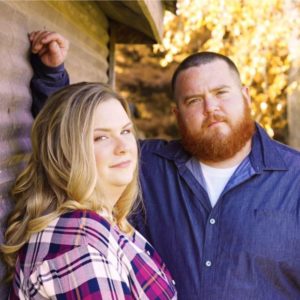 We found out we were pregnant the summer of 2014. We were so excited! It took us over a year to conceive. I have two healthy and happy boys from a previous marriage but this was to be Patrick's first child.
At 18 weeks gestation we went in for an ultrasound to find out the sex of our baby. When the nurse told us it was a girl we were ecstatic! But the look on the nurse's face was less than exciting. She left the room to get the doctor, we immediately looked at each other and new something was wrong with our baby. The doctor came in and explained that our baby girl had a condition called Hydrocephalus, something neither of us had ever heard before. As soon as she was diagnosed we hit the ground running, we learned every thing we could about this condition and prepared for what the future may hold for our daughter.
We started out by getting a MRI of her brain then following up with a fetal medicine specialist/neurologist at Children's National Medical Center in Washington DC. This doctor explained the severity of her condition and explained our options, one of which was to terminate our pregnancy. For Patrick and I this was not an option, we felt she deserved a chance to fight and we were going to fight right along with her.
As the months went on the doctors monitored her closely as her little head continued to grow rapidly. We eventually took a tour of the NICU at CNMC where she would be taken after birth and met with the pediatric neurologist that would be operating on her shortly after she arrived. We were as prepared as any parents could be under these circumstances, or so we thought.
February of 2015 we went in for my weekly ultrasound and that's when we learned our baby girl had passed. We were just 2 weeks from our cesarean date. We named her Madelynn Lorraine Carroll.
Loosing a child is devastating to any parent. This foundation is giving our family an opportunity to raise awareness about this condition and help to provide funding for a cure. It also helps to know we are not alone and that others are reaching for the same goals. We are grateful to be apart of this foundation.
Denise Sacharczyk – Massachusetts State Director
Isabella Ruby was born in 1998 on the first day of fall and we waited five long years for our precious baby girl. But shortly after she is born she is diagnosed with bacterial meningitis, she has a stroke and seizures. She must spend many weeks in the hospital to receive heavy doses of antibiotics. The day after we take our little baby girl home we are sent for an MRI and her Neurologist sends us to the hospital, Isabella needs emergency surgery to put a shunt in she has Hydrocephalus caused by all the damage in her brain from the meningitis and the stroke.
We rush back to the hospital and she is then rushed to Boston Children's Hospital where they do emergency surgery at 1 am on Thanksgiving Day. We are alone and scared. No one explains to us what exactly hydrocephalus or a shunt is. They do not even show us what a shunt looks like. I will not even see what one looks like except in a book that I research myself until Bella does her science fair project in 2010.
She is the most beautiful person I know. She has had 17 brain surgeries to replace her shunt or revise it.
In 2011 she had 6 of these surgeries, including the insertion of a left shunt. So she would have a right and a left shunt, due to the non-communication of her ventricles. During this surgery they perforated her bowel and did not know it of course. So when we were getting her ready to go home she got a fever of a 104.
So they rushed her back to surgery and found the perforation and had to repair that and they also had to externalize her two shunts until the bacteria was gone. She was once again a very sick girl. She was in the hospital for another month. This time during Christmas. It took her a long time to recover from this experience.
Then in 2013 she has 3 more replacements. She now has a right shunt that is a programmable shunt and a VPL shunt on the right side. They both drain in her lung cavity.
She has severe spasticity in both of her legs and arms and this makes it very hard for her to walk and do small motor activities. She falls a lot and sometimes has bad days where her legs just don't work right.
Isabella is a wonderful 15 year old teenager that works very hard to get good grades and she did her science fair project on her shunts and it went all the way to Semi-Nationals. She is working on furthering her project. Isabella is my inspiration. She is the love of my life. She has overcome so much to get where she is today.
Hydrocephalus is a challenge for Bella everyday. There is not a day that goes by that she does not have a headaches, shunt pain, pressure in her head. There is not a day that goes by that she doesn't fall down or bump into something or someone because her balance and spasticity is so bad. Her shunts malfunction and her shunts hurt her all most everyday.
We need to tell everyone that hydrocephalus is real, its brain surgery, not just one time but many times. And our children could die from this non-curable illness. Share your story. Share Bella's story.
Hydrocephalus is the most common reason for brain surgery in children.
Bella Sacharczyk – Massachusetts State Director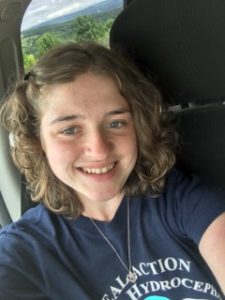 I was born on September 22, 1998 to Denise and Ken Sacharczyk. A few weeks after birth, I was diagnosed with Bacterial Meningitis which caused me to have a stroke. Because of the stroke and the Meningitis, I developed hydrocephalus. Since my initial shunt surgery, I have had a total of 23 hydrocephalus related surgeries.
Among those surgeries, I had a Chiari Decompression as well as a surgery related to an abdominal infection. I am a high school graduate in which I achieved a 3.92 GPA.
Currently, I am in my first year of college majoring in biology and minoring in computer science, earning straight A's. My goal is to earn my doctorate in computational Biology and Bioinformatics.
The past 4 years of my family being part of the PHF, I have taken an active role in all our fundraising efforts. I have joined the PHF on their visits to Boston Children's Hospital; meeting with their research team and recently did an internship in their Pathology lab.
This opportunity made me even more excited to join their research team after I earn my degree. I take great pride in sharing my story, spreading awareness, and raising money for research.
Because of this, I have decided to become the Co Chapter Director for the Massachusetts chapter.
Jason Adams – Michigan State Co-Director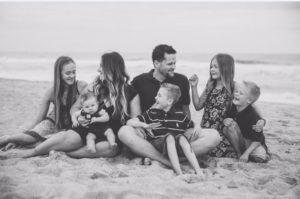 My wife and I have been married for 17 years and are grateful to God for the beautiful family He has blessed us with. We have 4 children from 4 years old to 11 years of age.
Hawke is our 4th child and has a miraculous story! Hawke and his twin brother Jaxon were diagnosed with TTTS (Twin to twin transfusion) at 19 weeks, a rare condition where the identical twins share blood vessels. TTTS can be a fatal condition for the babies.
With only 15 doctors in the nation performing the lifesaving surgery we were blessed that a Doctor in Michigan was experienced in treating the condition with laser ablation. With the babies in the womb he burned the sharing vessels. The surgery was a success (Praise God).
Unfortunately, early labor is a side-effect and my wife was hospitalized on bed rest for six weeks. Thanks to our amazing family and church family I continued to work as they helped take care of our girls at home.
This was one of the most challenging experiences in my life and little did I know more was about to come. Hawke and Jaxon were born May 14th 2008. The boys' hearts had stopped beating in the womb and after 12 minutes God breathed life into our son Hawke! We were devastated when Jaxon went to be with the Lord but celebrating that we had Hawke.
After 3 days in NICU, as a result of Grades 3 and 4 brain hemorrhages, Hawke was diagnosed with Hydrocephalus. I'll never forget that meeting with family and doctors. Hawke would overcome many obstacles over the next 3 months in NICU. At times, we were unsure he would ever get to come home with us. He had his first shunt placed 9 months later. Hawke has had ten brain surgeries due to shunt complications including over-drainage.
Hawke is one of the sweetest boys you will ever meet. His infectious smile is contagious. His big sisters and little brother are incredible with him. I am excited about fighting for a cure, fighting to raise awareness and seek better treatment options. Being CO-Director of the Michigan PHF gives me (us) an even greater opportunity to make a large impact on Hydrocephalus community! Shunt technology has a long way to go and I want to have a part in kick starting the progress!
Awareness is lacking, to say the least, and research requires a leap of progress. Who says WE can't make a difference? We can and we are making a difference!
Donna West – Michigan State Co-Director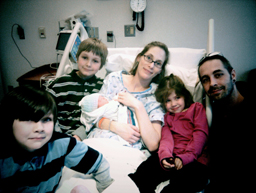 My husband and I have been together now for 12 years. We have 4 beautiful children ranging in ages from 11 to our youngest, whom is almost 8 months. It is our youngest that has brought us here to the PHF. It was a slightly troubled pregnancy, with a very easy delivery to a perfectly healthy baby girl on Dec. 24, 2010. We really had no clue what was in store for us at that time.
When she was about a month old she started to have this really awkward head position when in the car seat. At her two month checkup we asked the pediatrician about it, and she said to schedule a head ultrasound, but that she was pretty confident it was really nothing at all. Well, that "nothing at all" turned into something even she did not expect to find… Hydrocephalus ex vacuo was our first diagnosis. We were told she had a significant loss of white brain matter and that was why she has hydrocephalus. After making numerous appointments with specialists that were set for a great length of time away, she proved the doctors wrong!
April 26th, at 4 months of age she had her checkup and her head had grown 5 cm in only 2 months! The pediatrician was alarmed and so she sent me to the ER. That was when we had our first shunt placed. To make an even longer story short in the next 11 weeks she would endure 8 surgeries; 3 shunt placements, 4 EVD's, and 1 surgery to reopen the second shunt site to pack it with some material as it was profusely leaking. After the last shunt was placed, the neurosurgeon informed me that her brain is indeed there and starting to form and come off the skull! It had indeed developed; it was just pushed against the skull the whole time.
During all of this, it was very hard to find local information, support groups, or anyone who knew anything! Yet, I found the PHF and they immediately helped me out despite the distance. Without their help and assistance, I do not know where I would be. Also during this journey I have met some other families who are going through this journey and meeting them was chance at best, but we have all said the same thing… where are the local resources? Well that is why I have decided to become a Co-director for the state of Michigan and be the local resource for many.
Casey Simino & Anthony Simino – Missouri State Directors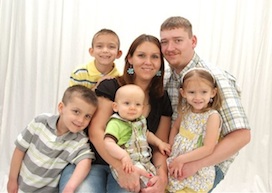 My husband and I have been together for more than 13 years and married for 7. We have 4 amazing children of which Ayden is our second born. He is currently very soon to be 7 years old and in 1st grade. Ayden was born at 11:11 am on February 23rd, 2006. He had already been diagnosed with porencephaly and partial agenesis of the corpus callosum and the doctors knew he was at risk for hydrocephalus. He was delivered by planned C-section at 37 ½ weeks after an amnio showed mature lungs, and we were as prepared as we could be. We had already met with the neonatologist and he and his team were in the operating room waiting for our little guy with us. We were at the best hospital in the area with the highest level NICU. Still, I couldn't help feeling an impending sense of doom. It took all of half a second for Ayden to fill the huge room with his monstrous screams. Of course, he was perfect. He was even allowed to stay with me on the way down to recovery and visit for a few minutes. Then they took him, and I wouldn't get to see him again until around 11pm when they were fed up with me throwing a fit and allowed me out of bed to visit him. He was in the Special Care Nursery (not even NICU!) and was hooked up to lots of monitors, but nothing else. The next day he went for his first MRI on his own and a head ultrasound.
Aside from a little bout with jaundice, his first three days of life brought nothing eventful. After we found a pediatrician (our current was a family practitioner and very honorably admitted that he didn't feel comfortable caring for Ayden and preferred that we find an actual pediatrician) and scheduled an appointment with the neurosurgeon, Ayden was cleared by the neonatologist and neurologist to come home on day 3. Ayden was born on a Thursday, went home on Sunday, and had his first appointment with his pediatrician that Tuesday. At that appointment his head measured 36.1 cm; a little on the large side, but not terrible. He had his appointment with the neurosurgeon one week later. At that appointment his head measured 40cm. It had grown nearly 4 cm in a week. The NS kept checking and rechecking. She even called the doctor's office to make sure the paper I had with his measurements was right. She came back and tried to relay as best she could what hydrocephalus was and what it meant for Ayden. I'm pretty sure I heard nothing she said. I was given a pamphlet that appeared to date back to the 80's and sent home with a promise of surgery.
Ayden was diagnosed on Tuesday and had his shunt placed on Friday, March 10th 2006, at just 15 days old. I was a wreck. I remember speaking with a nun who was volunteering in the surgical waiting room. When I told her the surgery my son was having she started telling me how she was a nurse in the 1940's before there were shunts and how many children died as a result of hydrocephalus. I know she was trying to help, but that wasn't a conversation I wanted to be having at that moment. Knowing all that I do now about this dreadful condition, I wish I had taken time to listen to more of what she had to say.
Ayden's shunt functioned properly for a little over 3 months. He had his first revision in late June. In August we were back. He had an external drain placed for a few days and then another revision. While knowledge of the wrath of hydrocephalus leads us to believe that the list will go on, this is where Ayden's stops for now. He endured 4 surgeries before he was 6 months old, but has been surgery free for nearly 6 ½ years. I KNOW that there is virtually a ticking time bomb in his head, but a girl can dream can't she?
We are extremely lucky, however, in that Ayden is nearly unscathed by any of his diagnoses. He has very minor balance, coordination, and left sided weakness issues, only discernible by a physical therapist. We are watching what may develop into a learning disability, but we won't know until he's older. He is all in all a happy, healthy, thriving almost 7-year-old boy, whose larger than life personality inspires us every day.
My husband, Anthony, and I decided to join the Pediatric Hydrocephalus Foundation for a few reasons. We found in the beginning that most of what very little our families knew of hydrocephalus was the results of complete ignorance. We hope to raise awareness of this all too common condition. We were astounded to learn how little has been done to improve the treatment of hydrocephalus. We hope to raise LOTS of money to go towards research! Last but definitely not least, we realize that no matter how compassionate, accomplished, and/or generally fantastic our children's doctors and therapists are, they are not (in most cases) parents or grandparents or siblings to these miracles. We hope to be friends to and offer support to other families dealing with hydrocephalus. We feel incredibly lucky to have found this organization and become a part of it!
Ashley Jenkins – Missouri State Directors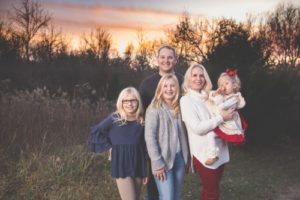 Our youngest daughter, Faith, has congenital hydrocephalus caused by aqueductal stenosis. We learned of her condition at our 20 week ultrasound. The rest of my pregnancy was the scariest, most overwhelming time of my life. It seemed as though every doctor appointment we left with more bad news, and more gloom and doom scenarios. Faith was born at 38 weeks, and had her first shunt placed less than 24 hours later. We were still in the NICU 2 weeks later when she had her first revision for overdraining.
At 19 days old we were able to take her home, just to turn back around less than a month later with a shunt infection and another 15 day hospital stay. Thankfully, the shunt that was placed after the infection is still doing well, and my sweet girl has not had a brain surgery in 18 months.
Faith is now 21 months old and in numerous therapies, including physical, occupational, aqua, and speech. While behind in both gross and fine motor skills, she works hard and is slowly catching up on her milestones. Life has not been easy for her at times, but she is the happiest, most joyful little girl that I have ever known.
I became involved with the Pediatric Hydrocephalus Foundation because more than anything in this world I want a cure for hydrocephalus. I don't want to have to worry every day that this may be the day my daughter's shunt fails. I know one day we will find a cure, and I want to be part of an organization that contributed to the research that finds it.
I also want to spread awareness for hydrocephalus, which is so lacking. I will share our journey with anyone who will listen, and show that even though this diagnosis is not always easy, it's absolutely worth it.
Brittni Lents & Stephen Lents – Nevada State Directors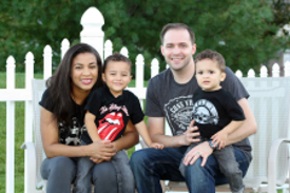 We are the proud parents of two boys, a four year old named Jett and a two year old named Cruz. Cruz was diagnosed with hydrocephalus when he was one month old. While taking him into the pediatrician's office for a routine weight check, we mentioned that we had noticed that his head appeared larger, and that he was falling asleep often. We were assured that he was still adjusting, and that newborns are sleepy.
We also mentioned to our pediatrician that our baby's eyes were doing odd things, like hanging out at the bottom near his lower lids. We now know that this is called sun-setting eyes, and our doctor decided to measure his head. His circumference had increased significantly since his two week checkup, and we were sent for an ultrasound that proved that Cruz had excess fluid in his ventricles. We were then sent for a CT scan to obtain better images, and were told that he indeed had hydrocephalus and would need to be air lifted to Oakland Children's Hospital for emergency brain surgery.
We remember thinking, how can this be happening? Why didn't they catch it on an ultrasound? Why our son? So many questions go through your head; neither one of us had ever heard of hydrocephalus, nor had we any idea what that diagnosis meant for our child. Cruz's first surgery was a failed ETV, and a few days later he had his first shunt placed. I remember unwrapping the bandages and crying.
Seeing the scar made it so real. We cried and cried. Thankfully we had a wonderful neurosurgeon that answered all of our questions and assured us that Cruz would be fine. His quiet calm helped us during those early days. We asked him anything and everything, and we felt that our son wasn't just another patient to him.
As of February 2015, when we joined the Pediatric Hydrocephalus Foundation, Cruz has had a total of 3 surgeries. He is doing well, but there is always the fear that the flu or anything else could be a shunt malfunction.
When we found the Pediatric Hydrocephalus Foundation, we knew we wanted to be a part of such an amazing organization. When we received our child's diagnosis, we felt alone and just wanted to have someone to talk to who had been through what we had. We want to offer support to other families who have to deal with hydrocephalus, so they would never feel alone.
Just having a friend or someone to call on who knew what we were going through and confide our fears would have changed those early days. Raising awareness about this disease and building a network of support in our area is a huge goal we hope to accomplish, as well. For the next families that find out a diagnosis of hydrocephalus, we hope that our family will be a helpful resource to the unexpected questions and concerns that they will undoubtedly have.
And finally, we want to help fund a CURE for hydrocephalus, because there has to be a better way. Fifty percent of all shunts fail within the first year, and that is just not good enough for our children.
Jenna Darling – New Hampshire State Director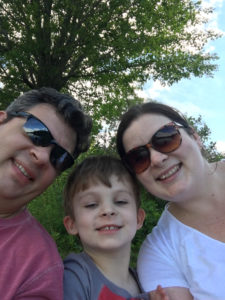 Hello from New Hampshire! My husband and I are the proud parents of two sons, Ethan and Sawyer. Our 4 year old, Ethan, was diagnosed with communicating hydrocephalus at 22 months. Ethan was born a healthy baby but had some gross motor delays. I began to suspect something else was wrong when Ethan began to lose his language and he began to have difficulty walking at 18 months. Ethan was having flu like symptoms and we made multiple trips to the hospital and pediatrician's office but with no answers. Finally, Ethan woke up April 29, 2015 and was unable to walk or even sit up and was refusing to eat or drink. With determination we took Ethan back to the hospital. Many tests were done but they all came back normal despite Ethan's distressed heart rate and breathing. However, we had a doctor that refused to let us leave because she also felt that something else was wrong. Ethan was rushed to the local children's hospital where it was determined he had hydrocephalus. He immediately underwent emergency surgery to relieve the dangerous level of pressure in his brain. Two days later Ethan had his second surgery to have his shunt placed.
Ethan has exceeded expectations in his recovery. He is thriving in school and making strides every day. He receives occupational therapy, speech therapy, and physical therapy. Many doctors and therapists were unsure that Ethan would ever regain his speech and we are so grateful, that in last 6 months, Ethan is now talking! Our family is only at the beginning of this journey with hydrocephalus and we are determined to celebrate each stride.
I knew very little about hydrocephalus when Ethan was diagnosed. I also felt very isolated and unsure of what was supposed to happen after surgery. I am grateful that Ethan was able to receive the care that he did but as parents of children with hydrocephalus know, we are always waiting for what comes next. When will the shunt fail? When is the next surgery? My goals as a PHF State Director are to create a supportive pediatric hydrocephalus community within the state of New Hampshire. In addition, while shunts can save the lives of children with hydrocephalus, like Ethan, they are not a cure. Raising money for pediatric hydrocephalus is critical as this allows for the funding of new research that will lead to a cure.
Becca Lopez – New York State Director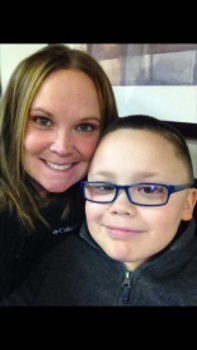 Hi my name is Rebecca Lopez from Newburgh NY. I am currently a 34 years old Daycare provider and State Chapter Director for NY Hydrocephalus Foundation. I had my son Isaiah who was born with Hydrocephalus, in 2004. He has had 1 shunt revision and he is now 10 years old.
In 2011 I was contacted by Cassandra Thew, Kim Illions, and Micahel Illions after they had word that my son had hydrocephalus. They opened their arms and their world to me. On that day I received one of the best supportive and loving families that I could have ever asked for.
I then became a silent helper with the walks and other fundraisers. This year Kim, Michael, and Cassie came to me and asked me to join the team. I joined the PHF for the same reasons as many of you, to help raise awareness and find a cure for my son and all the other children with Hydrocephalus.
Isaiah developed Hydro from a form of Meningitis that he picked up shortly after delivery. The meningitis lesions caused scar tissue in his ventricles leading to the build up of CSF. He had his first shunt placed in when he was 2 years old and a revision 2 weeks after due to an infection.
I am excited to be part of this team and cant wait for the day we have found a cure. Thank you!
Karen Perez – Ohio State Director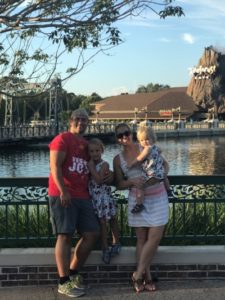 My name is Karen Perez and I live in Cleveland, Ohio with my husband Mark and my two daughters Isabelle and Olivia. My daughter Olivia was born on April 4, 2016 as a happy, healthy, beautiful baby girl. We never suspected anything was wrong. As she approach her first birthday we noticed she was not meeting her milestones.
At her one year well visit she wasn't even registering any gross motor skills a child her age should have been doing. No one thought anything of it. Fast forward a few weeks later and I was grocery shopping with my husband and my oldest daughter Isabelle, who has 4 years old at the time. We turned our back for a second, heard a loud crash, and turned to see Olivia knocked over on the floor while still sitting in the shopping cart.
She hit her head but seemed fine. Out of an abundance of caution we decided to take her to emergency room, fully expecting to be told she was fine and to go home. After a routine CT scan the doctor came back and began spouting off words we didn't understand: increased fluid in the ventricles, hydrocephalus, dandy walker. We were told her head circumference size was off the charts.
It was a Sunday and we were told first thing Monday morning we needed to get a referral for a neurosurgeon. After a whirl wind two weeks we got our diagnosis: Dandy Walker Syndrome and Hydrocephalus. Olivia had her first shunt surgery at 13 months old. Suddenly her developmental delays made sense – but it's taken several bumps in the road to get her on the treatment path she's on today. It surprised me i couldn't find more resources and support.
My goal is to create a community where we can foster education and support while raising awareness and funds for better treatment options and a possible cure for hydrocephalus.
Jenna Sciulli – Pennsylvania State Director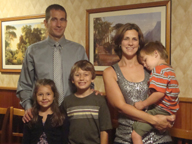 I am a happily married mother of three children and a dog. Dante is the youngest of the three and had a seemingly uncomplicated birth followed by a (long-story-short) NICU stay for spiking fevers. All test results were negative he was sent home from the hospital.
When he was three months old, he was diagnosed with obstructive acquired hydrocephalus. His first brain surgery was to excise a posterior fossa cyst. He received a programmable VP shunt a few weeks later. He has had incredible teams of doctors, surgeons, therapists and early interventionists.
Today he still has physical therapy twice a week. He is, for the most part, developmentally appropriate. Dante is prepping to start preschool! He loves anything rough-and –tumble, muddy and most of all…he loves keeping up with his older brother and sister!
When Dante was first diagnosed with Hydrocephalus, it was hard to find support and educational resources that were positive. With a great deal of searching, once we found them, they made a world of difference to my family. I am excited to become Pennsylvania State Director so that I can help spread awareness, offer support and help "Fund a Cure" in my area and help others get some of the same positive experiences that we have encountered when searching for assistance.
Danielle Bacon – Rhode Island State Chapter Director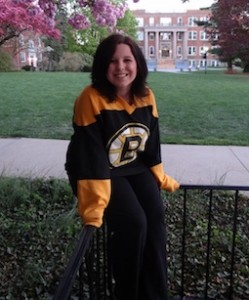 When I was born, my parents never would have thought that there was something wrong. I was a very happy baby and other than confusing day from night, I was very well behaved! Everything started to change when I was around the four month mark. According to my mom I became very lethargic and moody all the time. This was when my parents decided it was time for a check up with the doctor. When my pediatrician measured my head he was alarmed at the rapid growth. This was when I went to a Neurologist for the first time. After a CT scan he came to the conclusion that I had Hydrocephalus and I needed to go to Boston Children's Hospital.
I got a VP shunt put in the top of my head, bandaged up, and sent home! Since this time I have had six more surgeries for my Hydrocephalus. On December 19, 2011 I also got some news informing me that I have an inopperable brain tumor near my brain stem. It is believed that this may actually be the cause for my Hydrocephalus.
I missed a lot of high school because of my condition. In my senior year I found myself fighting for the right to attend my winter ball. It would not have been a problem to not go, except for the fact that my Hydrocephalus was the reason why I did not go the year previous as well. Things got so crazy for me while I was fighting for this. When thoughts about giving in and giving up filled my head I remember thinking "Don't do this for yourself. There are so many children and adults living with Hydrocephalus, do this for them." So I did.
I ended up being able to go to my dance. It was at this time that I realized that I have a heart for advocacy. There are so many people living with Hydrocephalus, and so many who are diagnosed too late. My problem is that no one seems to know what it is. My goal is to change that. I want to be a voice for all the children in my state (and even worldwide if that ever be possible) to make change.
I want to be someone who parents can come to with ANY questions they may have, day or night. I know first hand what having Hydrocephalus is like, and I know it is not always a smooth journey. I do know that the fight is worth it. I also know that if there is enough awareness for this and if enough money is raised, a cure WILL be found. I am dedicating a huge part of my life to the PHF. This is something that I am passionate about and I have no plans to let my state down.
Madonna Logue – Southern NJ/Philadelphia State Director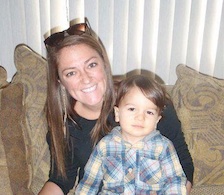 My name is Madonna Logue Bove and my son Brody has hydrocephalus. My husband Keith and I welcomed our son into this world in July of 2010. I had an uncomplicated pregnancy and Brody seemed very healthy until he was about 18 months old. It started with flu like symptoms, but when Brody began having trouble walking and his eyes looked as if they were bulging, we went straight to the hospital. He was treated for dehydration, but when fluids weren't perking him up we called a relative who worked at the hospital and had her take a look at him. This relative coincidentally has a daughter who has been living with hydrocephalus for 26 years. She examined him and immediately called Brody's doctor and suggested a CT scan.
By the time Brody was diagnosed with hydrocephalus, his brain pressure was at a dangerous level and the nearest hospital with a pediatric neurosurgeon was almost 2 hours away. Helicopter was not an option and the doctors feared that he may not have survived the drive. By the grace of God, Brody's doctor was able to find an adult neurosurgeon willing to perform surgery on him in Atlantic City; they had him there in 20 minutes. Brody then had his first surgery which was to insert an external catheter to relieve the pressure on his brain. After Brody was stable, they transported him to Philadelphia where he was shunted 2 days later. He has had one revision due to infection and one other related surgery since then. Brody is now almost 2 years old and is beginning to act like himself again.
When the members of our community learned that Brody had been diagnosed with hydrocephalus, there were an abundance of people who reached out to us, but hardly any of them knew what hydrocephalus was. There is an extreme lack of awareness and my goal is to increase knowledge and raise money to help fund a cure for this lifelong condition. Also, I hope to be able to provide support and hope to parents and families dealing with similar situations.
Amanda Klebe – Texas Director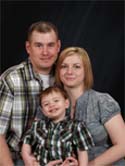 Aloha! My name is Amanda, but friends and family call me Mandy. As I write this, my husband BJ and I have been married for 3 1 /2 years, and we have an amazing 2 year old son named Brian, who will turn 3 in a couple of months.
On our 2 month anniversary, my husband (who is in the Army) deployed to Iraq. 2 days later, I found out that I was pregnant. I was living in Oklahoma at the time. I had an easy, problem free pregnancy. No problems for me, and no indication of anything out of the ordinary with Brian. All of that changed on June 8, 2009. Luckily, my husband was able to come home on leave when I was due to have Brian. During labor, Brian became distressed and his heartbeat was weakening. They took us back for an urgent c-section. When he was born, he was not moving and was not crying. Later I learned that he did not breathe on his own right away. Because of that, he was taken to the NICU. When the NICU nurse came into my room with my husband to tell me that Brian had hydrocephalus, I was completely caught off guard. I asked what this meant as far as long term effects for Brian, she said that he could possibly have brain damage, and that we would just have to wait and see. The next day, Brian was taken to The Children's Hospital at OU Medical Center. He had a VP shunt placed at 3 days old. He recovered from the surgery quickly, and was able to come home at 11 days old.
Before Brian was born, I had only heard of hydrocephalus from a program that I saw on TV that made it seem like it was a very rare condition. My husband had never heard of it at all. I was surprised to find out how common it actually is. When others learn that Brian has hydrocephalus, we usually have to explain what it is because most people that we have told have never heard of it either. It is clear that awareness needs to be increased.
Last year, while living in Georgia, I found out about that PHF and we were happy to participate in the PHF Walk there. When my husband received orders for Hawaii, I found that there was no PHF chapter here. Not only was there no PHF chapter, I was not able to find any hydrocephalus related organization or support group. That is why I decided to look into becoming the PHF Hawaii state chapter director. I am honored to be able to help establish a chapter here. I am happy to have this opportunity to help raise awareness, establish a support system for other children living with hydrocephalus and their families, and to help "fund a cure"!
Brian is now a happy, healthy little boy. We are thankful that his shunt placement has been his only hydrocephalus related surgery. Unfortunately, we are much too aware that that all could change at any moment. We look forward to a day when shunt failure is not at the top of our list of worst fears, and a cure has been found for this condition.

Tabatha Shull – Virginia Director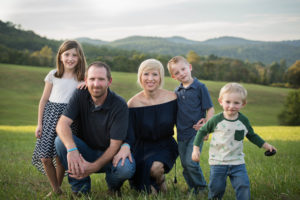 Hello from Virginia! My name is Tabatha Shull and I am a proud mom to 3 beautiful children, Elizabeth, Levi and Colton. Levi, my oldest son who just celebrated his 5th birthday in August was diagnosed with Hydrocephalus at 6 months of age in 2013. Our pediatrician noticed that Levi's head was on the larger size, but he was meeting all of his milestones. He wanted us to see a neurosurgeon at University of Virginia hospital to be on the safe side, but given the lack of other symptoms he felt it may be BESS (benign enlargement of the subarachnoid space). We anxiously waited for the appointment, and we felt relief after meeting with the neurosurgeon as he also was reassuring that lack of other symptoms may be a good sign. He had us do an ultra sound of Levi's fontanel and results would be available by the end of the week. The next day I received the phone call that changed everything, an MRI would need to be done immediately.
I still remember that day as vividly, our lives changed in the blink of an eye, we went from having a normal 6 month old baby to a child living with a chronic condition. Prior to that day I had no idea what Hydrocephalus was or what it meant for my family. Since April of 2013 Levi has undergone 13 lifesaving brain surgeries to treat his Hydrocephalus with the most recent being November 1, 2017.
We have been very fortunate through this journey given the number of revisions we have dealt with thus far. As an infant Levi participated in physical, occupational and developmental therapies. He also had to wear a cranial molding helmet for some time to correct the shape of his head from the combination of Torticollis and Hydrocephalus. Later MRI's would reveal Levi also has a Chiari Malformation and a Syrinx, neither of which seem to be causing trouble or be of concern to his neurosurgery team. For now, he leads as close to a normal life as he possible can. This year he was able to participate in T-Ball and Soccer. He started Kindergarten in August of 2017 and is doing extremely well. I couldn't be more proud of the young man he is growing into.
In the beginning I felt so alone, like no one understood. That is when I found Kim and the Pediatric Hydrocephalus Foundation. She greeted me with open arms and still to this day is there whenever I have questions or need advice. I have participated in many of the PHF's fundraising events, I believe in what they do and why they do it. I feel blessed to be part of something that is truly making a difference in the lives of those living with Hydrocephalus and I look forward to working in Virginia to create a positive support system for Hydrocephalus families.
Joining the PHF was one of the best decisions I could have made for myself and my family. Our voices will make a difference, and our fundraising efforts will fund advances in treatments and someday a CURE for Hydrocephalus.

Kandice Curtis & Matt Curtis – Washington State Directors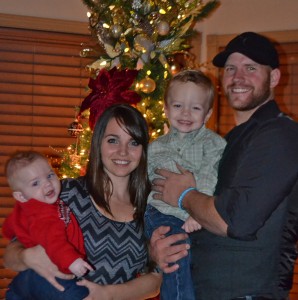 Our oldest son, Weston, was diagnosed with Hydrocephalus when he was two years old. It all happened so suddenly, with no warning signs. He woke up one morning with a fever, very lethargic and complaining his head hurt. We lived in a small town in south Texas at the time and the hospital didn't have the capabilities to determine what was wrong with him, so he was airlifted to the nearest children's hospital three hours away in San Antonio. There he was diagnosed with Hydrocephalus caused by an arachnoid cyst and a VP shunt was placed to drain the cyst. It was terrifying, having a perfectly healthy child one moment then rushing him in for brain surgery the next.
Never having heard of Hydrocephalus, and barely being able to pronounce it, we felt clueless and uninformed about this condition our son was going to have for the rest of his life. Looking for answers, and hoping to find others going through similar situations, we came across the PHF. This organization, and the people within it, inspired us to do more and do our part in finding a cure.
Since the surgery we've moved to Washington state to be closer to our family and a Children's hospital. We are very happy to be back home in the Northwest and can't wait to start raising awareness for Hydrocephalus and raising money to find a cure!
Gloria Frane – Wisconsin State Director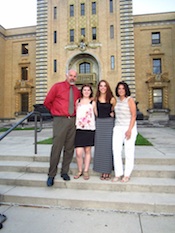 There is something to be said about having your newborns pediatrician refer you to a pediatric neurosurgeon, and to be told your precious new life has a condition called hydrocephalus. Our initial thought was surely this was a misdiagnosis as I cried in disbelief. This was, and is a journey that has changed our lives, one that is truly heart tugging. My daughter's voyage has been very difficult and long.
My initial reaction knowing little or nothing about the medical condition was "what is hydrocephalus?" As I recall, I remember a cloud over us the entire first few weeks as my sweet Lauren was transferred to NICU. I asked God, why us, why Lauren, this is not fair.
Hearing, "we need to get your baby into surgery right away." her head is "grossly enlarged," to "I cannot promise you an optimal outcome," my heart sunk. I could not even begin to speculate being told this, when less than five years prior, God blessed us with a miracle baby girl. She was born at 25.4 weeks, weighing just 1# 13 oz. Our little baby stayed in Level 3 NICU for 7 months before we could bring her home. We had severe medical issues starting with a Grade 3 brain bleed, insufficient lung development, open heart surgery when she was 3 days old and a list of problems I was not ready to deal with. Then, adding to the shock of being told my next baby had hydrocephalus; I felt that God had another journey in store for us and one that HE knew I could handle.
I tried desperately to remember what our incredible, skilled, passionate pediatric neurosurgeon had told me about hydrocephalus. In short it meant that our brain is made up of lobes and ventricles. The lobes make thoughts and our bodies work. The 4 ventricles are reservoirs of fluid. Cerebrospinal fluid (CSF) is moving all around the ventricles and the inside of our skull. This special fluid carries nutrients, and acts as a cushion to the brain. We have a set amount, and you make more when some is absorbed. The normal brain has a usual intracranial pressure of 0. It goes up for a second when you sneeze, then back down. I recall one of the peds neurosurgery residents trying to make me think of it in comparison to that of a tire. Too much pressure, it could burst or rupture. Too little pressure causes damage, too.
Hydrocephalus is a life threatening illness if untreated. My daughter had so much intracranial pressure that the surgery was critical. Here our journey began, and continues 80+ surgeries today. She has been the "owner" of the Cadillac's of new shunts so many times, along with multiple infections, numerous revisions, cysts which have burst, not to say the least eye, heart and kidney problems that she has been dealth with. She is, and always has been a very difficult surgical case, so nothing is ever easy. The entire pediatric neurosurgery team and PICU becomes your home away from home often for months at a time because of complications.
Shunt technology hasn't really changed since the 1950's. Given the tendency of shunt blockages, it's time to, (as Lauren's neurosurgeon has said) "turn the page on shunts." Since Lauren's diagnosis of hydrocephalus at birth, I have been dedicated and working to raise awareness and resources to find a cure for this condition.
It is my passion in raising awareness, finding funds that go towards research to help find a cure for hydrocephalus so Lauren and many others won't have to endure the pain of having a PICC line insert, or sticking a needle into her head to the shunt valve while she has to lie there so patiently and not move, or having to rush out the door without having the time to say goodbye to other siblings at home. The list goes on and on, along with tears, which break a parent's heart. The recovery process for our children is often very difficult. It is a time of physical healing and emotional mending on the entire family. We have accepted to take each day as it comes and nothing more, for nothing is taken for granted.
Ever since Lauren was diagnosed with hydrocephalus, I have believed that God had a plan to use Lauren and my family on this journey to make a difference. I feel extremely privileged on becoming the state of Wisconsin Director. This opportunity has brought heart tugging feelings to surface, but now to a new level.
I welcome all to embark on this profound journey in finding a cure for hydrocephalus. So many people have asked me how they can help. The voyage has tested our faith to the maximum. It has taken me some time to finally accept that my daughter's condition is not going away. We have no idea what the future holds, and until we find a cure for our "special warriors" we are all in this together.
Many have told me what an inspiration Lauren and I are to them, yet we have never felt this way. For us it has been very deep and personal journey, one where there are tears that just don't stop and days and nights of worrying not knowing the outcome. But more importantly, it has been years of advocating for my child, educating and making our community aware of this condition, and lots of praying for a breakthrough and a cure. We have formed many special bonds with other children and families who have been affected like ours. We laugh, we cry, we comfort and hold onto to the new hope of finding a cure.