Support the PHF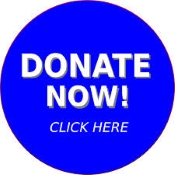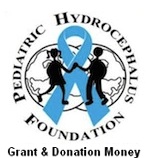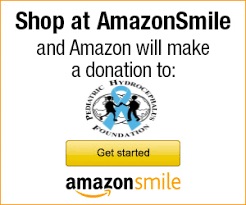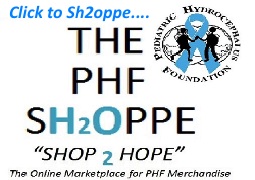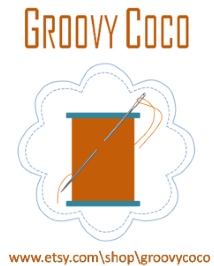 Use
Giving Assistant
to save money and support
Pediatric Hydrocephalus Foundation Inc.
Please consider giving back to Pediatric Hydrocephalus Foundation Inc. with Giving Assistant. Donate the cash back you earn while shopping at ULTA!
Upcoming Events



PHF Indiana
Join the PHF for a Style Social Hosted by Evereve of Noblesville

Sips, Snacks & Shopping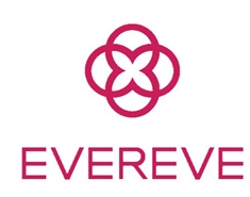 13971 Town Center Boulevard
Noblesville, IN
4:30pm - 6:30pm

15% of Purchases Benefit the PHF. GIRLS NIGHT JUST GOT BETTER. Start you wish list now by clicking the Evereve Logo!

RSVP to Megan Elmore at megan@hydrocephaluskids.org





PHF Colorado
Don Greenwood Annual 4-Person Scramble
Benefit for the PHF, Inc.

Aztec Municipal Golf Course
29 Road 3025
Aztec, NM 87410
9:00am



Download the event flier




PHF New Jersey
PHF Day at the Races

Monmouth Park Racetrack
175 Oceanport Avenue
Oceanport, NJ 07757
12:00pm - Last Race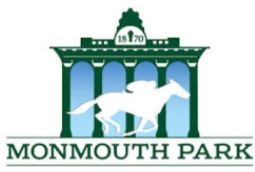 Download the event flier or visit our ordering website




PHF New Jersey
Awareness Flag-Raising & Celebration Reception

Woodbridge Town Hall-Council Chambers
1 Main Street
Woodbridge, NJ 07095
6:00pm Start Time

Proclamation from Mayor John E. McCormac and other local Dignitaries.

Join us for a FREE Reception immediately following the Flag Raising at J.J. Bittings located directly across the street from Town Hall.





PHF New Jersey
PHF Hydrocephalus Awareness
WALK & Family Fun Day
Yelencsics Park
2963 Woodbridge Avenue
Edison, NJ

For more information, to register, or to make a donation, please visit our New Jersey WALK Website:





PHF Ohio
PHF Hydrocephalus Awareness
WALK & Family Fun Day @ the Zoo
Cleveland Metroparks Zoo
3900 Wildlife Way
Cleveland, OH 44109

For more information, to register, or to make a donation, please visit our Ohio WALK Website:


PHF "Our Kids!" Stories
PHF State Chapters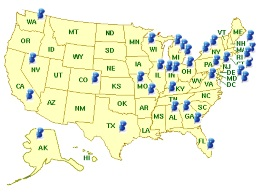 PHF, Inc. New Jersey

President-
Kimberly Illions
kim@hydrocephaluskids.org
National Director of Advocacy-
Michael Illions
mike@hydrocephaluskids.org
National Spokeswoman-
Ashley Fisher
afisher@hydrocephaluskids.org
PHF Alabama

State Co-Director-
Danielle Roberts
droberts@hydrocephaluskids.org
State Co-Director-
Kel Roberts
kroberts@hydrocephaluskids.org
PHF Alaska

State Director-
Petra Nickerson
petra@hydrocephaluskids.org
PHF California

State Director-
Carrie Awbrey
carrie@hydrocephaluskids.org
PHF Colorado

In Memoriam: Ashley Fallis
State Director-
Christina Brown
christina@hydrocephaluskids.org
PHF Connecticut

State Director-
Cindy Shanley
cshanley@hydrocephaluskids.org
State Director-
Tim Shanley
tshanley@hydrocephaluskids.org
PHF Delaware

State Director-
Jessica Cornell
jcornell@hydrocephaluskids.org
PHF Florida

State Director-
Sarah Wilson-Kraft
sarah@hydrocephaluskids.org
PHF Georgia

State Director-
Brittany Lowery
brittany@hydrocephaluskids.org
State Director-
Crystal Booth
cbooth@hydrocephaluskids.org
PHF Illinois

State Director-
Danielle Schaeffer
danielle@hydrocephaluskids.org
State Director-
Tim Schaeffer
tim@hydrocephaluskids.org
PHF Indiana

State Director-
Megan Elmore
megan@hydrocephaluskids.org
State Director-
Kylie Thacker
kthacker@hydrocephaluskids.org
PHF Kentucky

State Director-
Sarah Wilson-Kraft
sarah@hydrocephaluskids.org
PHF Maryland

State Director-
Amanda Carroll
acarroll@hydrocephaluskids.org
State Director-
Patrick Carroll
pcarroll@hydrocephaluskids.org
PHF Massachusetts

State Director-
Denise Sacharczyk
denise@hydrocephaluskids.org
State Director-
Bella Sacharczyk
bella@hydrocephaluskids.org
PHF Michigan

State Director-
Jason Adams
jason@hydrocephaluskids.org
State Director-
Donna West
donna@hydrocephaluskids.org
State Director-
Heather Shanks
hshanks@hydrocephaluskids.org
PHF Missouri

State Director-
Casey Simino
casey@hydrocephaluskids.org
State Director-
Anthony Simino
anthony@hydrocephaluskids.org
State Director-
Ashley Jenkins
ajenkins@hydrocephaluskids.org
PHF Nevada

State Director-
Brittni Lents
blents@hydrocephaluskids.org
State Director-
Stephen Lents
slents@hydrocephaluskids.org
PHF New Hampshire

State Director-
Jenna Darling
jdarling@hydrocephaluskids.org
PHF New York

State Director-
Becca Lopez
blopez@hydrocephaluskids.org
State Director-
Cassandra Thew
cassie@hydrocephaluskids.org
PHF Ohio

State Director-
Karen Perez
kperez@hydrocephaluskids.org
PHF Pennsylvania

State Director-
Jenna Sciulli
jenna@hydrocephaluskids.org
PHF Rhode Island

State Director-
Danielle Lynn Bacon
dbacon@hydrocephaluskids.org
PHF Southern NJ/Philadelphia

State Director-
Madonna Logue
madonna@hydrocephaluskids.org
PHF Texas

State Director-
Amanda Klebe
aklebe@hydrocephaluskids.org
PHF Virginia

State Director-
Mandy Houston
mandy@hydrocephaluskids.org
State Director-
Tabatha Shull
tshull@hydrocephaluskids.org
PHF Washington State

State Director-
Kandice Curtis
kcurtis@hydrocephaluskids.org
State Director-
Matt Curtis
mcurtis@hydrocephaluskids.org
PHF Wisconsin

State Director-
Gloria Frane
gloria@hydrocephaluskids.org
PHF Literature 2017-2018